Why sit in time-wasting traffic to get to LA?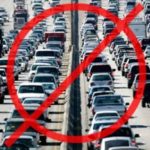 In the center of Orange County, our facility is near major freeways and is just minutes away from the John Wayne airport and Newport Beach. The Orange County Sound Stage is located within the Orange County Production Studios – Orange County's most advanced hub of video production service companies.
The stage is equipped with a permanent 35′ x 25′ hard cyclorama covered in Digital Green Screen or Apple White. The background is pre-lit with Kino-flo Imagebank 85 lights ensuring a good and consistent key. Additionally, our 60′ perimeter track holds our floor to ceiling black and Chroma Key Green curtains to accommodate shoots needing an alternate backdrop.
To support the main stage we have private dressing rooms, make-up rooms and client lounge complete with kitchenette, printer, copier and high-speed broadband WIFI.
For simpler shoots, we offer Stage B with pre-lit Green Screen Cyc. This stage could be used for Black, white or Green Screen shoot.
For Live Shots, Satellite Media Tours and interviews we offer Stage C with Green Screen back wall. This stage could be used for Black, white or Green Screen shoot.
We also have a Digital Audio Suite (voice-over recording, sweetening. music composition) and Digital Video Editing Suites.
Stage Rental includes the followings:
Wide angle, 125 degrees, 16′ high Cyclorama for shooting flexibility

Double insulated walls and ceiling for noise reduction
35′ x 45 x 15′ production area
60′ rail holding black and Chroma Key green curtain
30′ by 40′ pipe and rail Grid at 15′ height with electric outlets
200 AMPS dedicated power above the grid
Permanent pre-lit cyclorama using Kino_flo lights
Scissor Lift
12′ by 12′ barn (elephant) door
200 AMPS dedicated power with Cam-loc
On Floor 100 AMPS dedicated power with Edison distribution box
Silent Air Conditioner
Green room with Printer, Copier, Coffee, Tea, and refreshments
Private dressing room, bathrooms, Greenroom, lunch rooms and two Make up rooms
24-hour security
Tables, Chairs, EZ Ups, etc.
ECO Green Sound Stage and Studios
Free Parking
Fiber-based high-speed WIFI